Zuma Games
Latest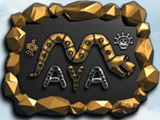 Maya Zuma
Maya Zuma
Played 20 544 times
Maya is a particularly pleasant zuma game because it is fast, with varied and high-quality graphics ...
Sparkle 2
Sparkle 2
Played 447 804 times
Immerse yourself in a magical and mysterious world with the 2nd installment of Sparkle, a famous ...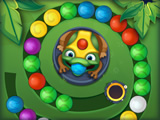 Zumba Mania
Zumba Mania
Played 194 877 times
Particularly successful remake of Zuma in an aquatic world, with colorful graphics of high quality. ...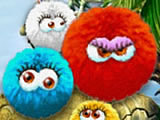 Zuma Vooz
Zuma Vooz
Played 209 952 times
Vooz is a Zuma game that cleverly incorporates the concepts of various other games to make a ...
Zuma's Revenge
Zuma's Revenge
Played 5 498 075 times
Zuma revenge is the sequel of the famous online game of the same name, published by Popcap, which ...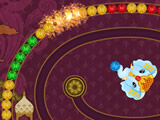 Mystic India Pop
Mystic India Pop
Played 692 883 times
Mystic India Pop is an online Zuma-like action game, with oriental flavor, in which you'll be ...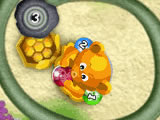 Honey Trouble
Honey Trouble
Played 158 721 times
Honey Trouble is a free online game taking the principle of the famous Zuma. Help the bear to ...